Hi, I'm Wendy, welcome to my site. Back in 1967 my Dad bought me an Olympus Pen half frame camera. We were living in Tokyo at the time, a foreign world where my love of people and diversity began. There, I learned that everyone was different, each with their own unique beauty.
While capturing those precious Japanese babies swaddled around their mamas, their downy black hair standing straight up, I fell in love with photography.
We headed back to the States and after completing a degree in Special Education I embraced a position as a Preschool Mainstreaming Coordinator. Here there was an abundance of amazing little souls to teach and photograph. Here there was such beauty as children of all abilities played and were loved.
In 1982, my love of 35 years, Brian, gave me a Nikon N2000. It would prove to be the gift that shaped the rest of my career. Photography became my way of seeing and my art form. I started old-school shooting film and making prints that I hand painted with transparent oil based paints. What began as a hobby, then a passion became a business. Today, these hand painted portraits are framed legacies in the homes of families I have been blessed to photograph for two decades.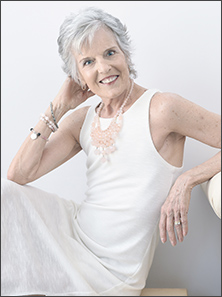 While life was presenting both transformative challenges and immense joys, digital photography found its place among my rolls of film. New skills and a new focus emerged. Soul Beauty was born as a safe place to discover and capture the uniqueness in us all. A place for sharing one's inner self in a personalized portrait session; a way to celebrate perfections and imperfections alike.
Our journey is our signature, a living memoir of all that it brings. To share in your journey and show you your light is my cherished privilege. Because we are all beautiful inside and out and full of Soul Beauty.
I look forward to discovering yours.